Photographer Stan Grossfeld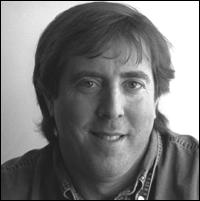 Stan Grossfeld (Globe photo)

Boston Globe Associate Editor Stan Grossfeld won consecutive Pulitzer Prizes in 1984 and 1985 for his photography in Ethiopia, at the United States - Mexican border, and in Lebanon. He won two consecutive Overseas Press Club awards, first for Best Photographic Reporting from Abroad and then for ``human compassion'' for his work in Ethiopia.

For his striking photos of hunger in Ethiopia, Grossfeld took the top prize for photojournalism in 1985 in the 4th annual World Hunger Media Awards competition. That award included a $10,000 prize, which he donated to Oxfam America to help fight hunger in Africa.

Grossfeld began his career with the Star-Ledger in Newark, N.J. in 1973. Since joining the Globe in 1975 he has been named New England Photographer of the Year five times.

A graduate of Boston University, Grossfeld is the author of Nantucket: The Other Season; the author and editor of The Eyes of the Globe; and co-authored with Globe reporter Wil Haygood ``Two on the River'', the story of their journey down the Mississippi River. The Eyes of the Globe is a selection of 25 years of photography by various Globe photographers.

Grossfeld was named Associate Editor of the Globe in 1987.